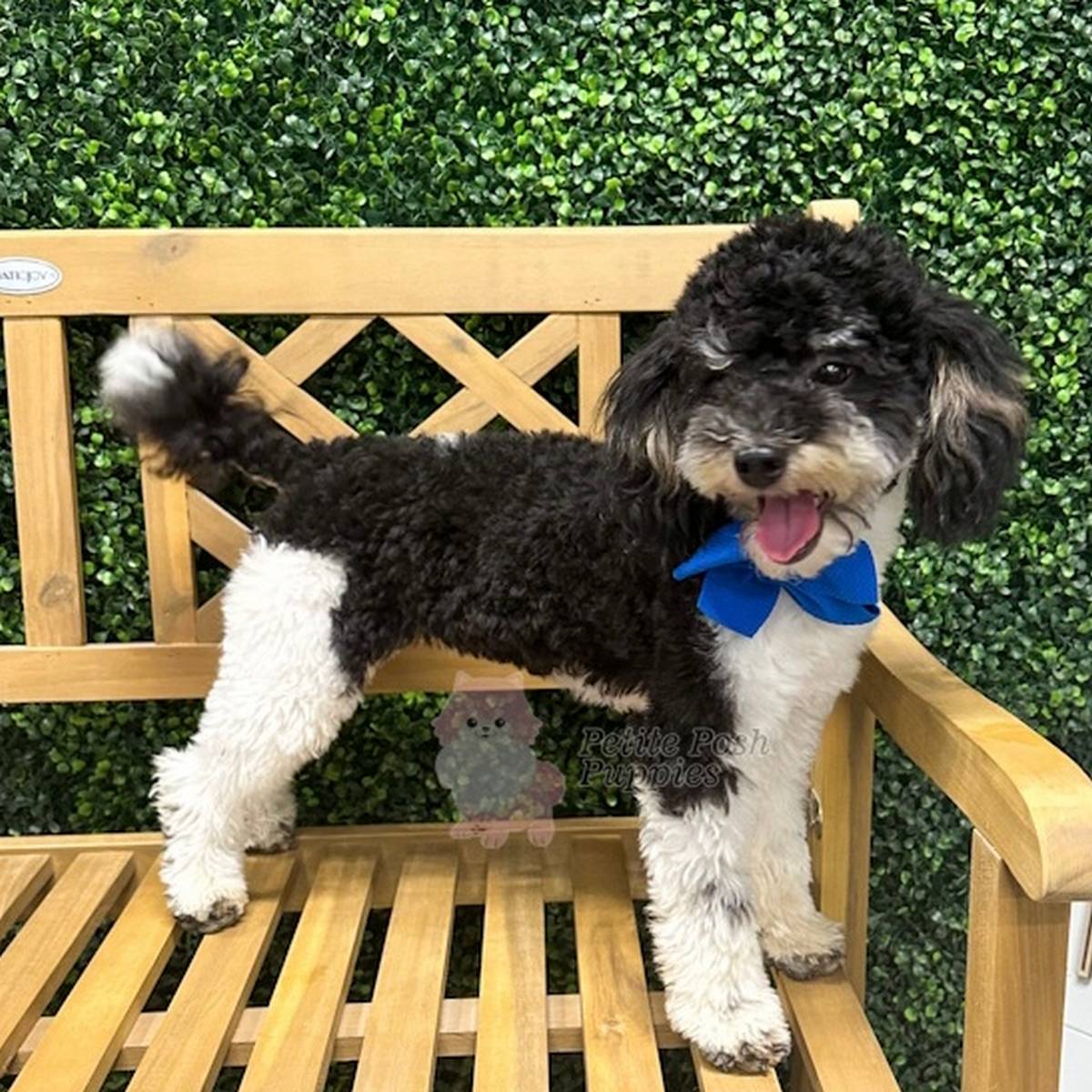 Princeton has the sweetest demeanor. He is a dream personality. So so sweet! He is currently looking for his perfect guardian family!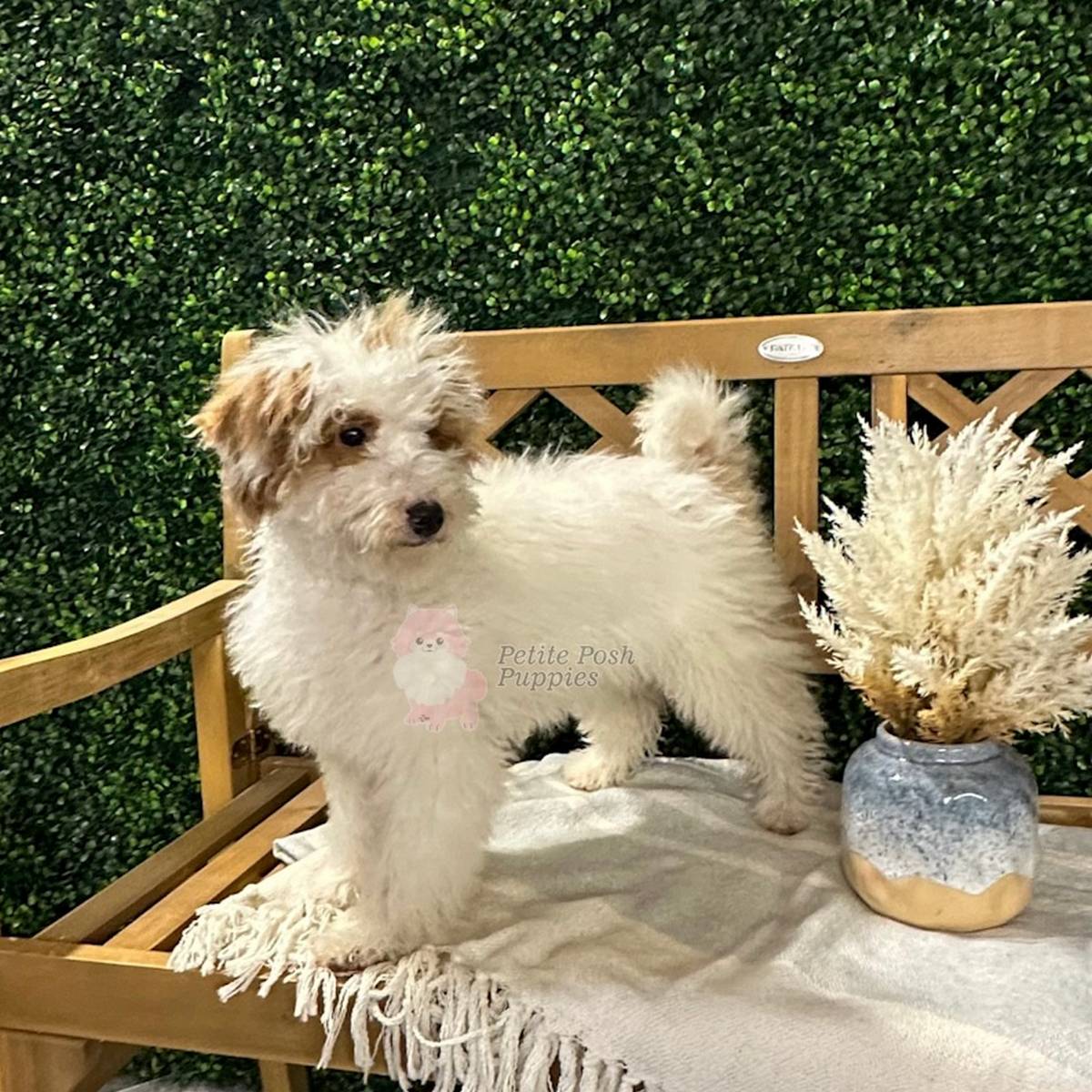 Cocco
Cocco is such a handsome fellow with his bright white with red parti coloring! He's such a sweetheart and loves to give kisses! He loves his belly rubs! Every time you sit down he will be right in your lap ready for a cuddle. This beautiful boy will be a future daddy in early 2024. Cocco is a CKC F1B Toy Goldendoodle charting to be just 15lb. He is living a doodle's dream life with his amazing guardian parents Keren and Emanuel!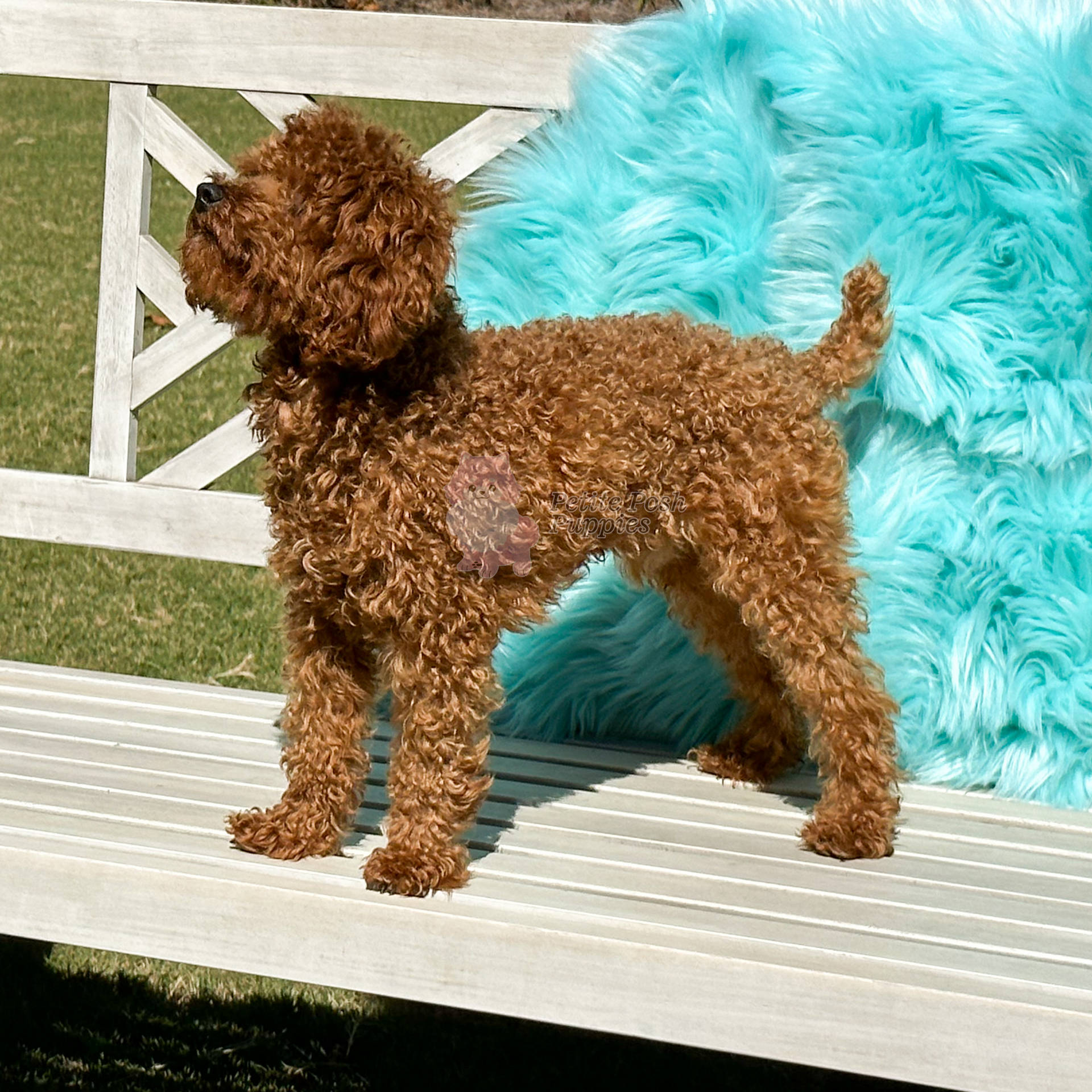 Beckett
Beckett is full of life and loves to make you laugh. He is such a pretty boy and perfect in so many ways. He has that highly sought after teddy bear look!! Beckett is a gorgeous red 7.5lb toy Poodle.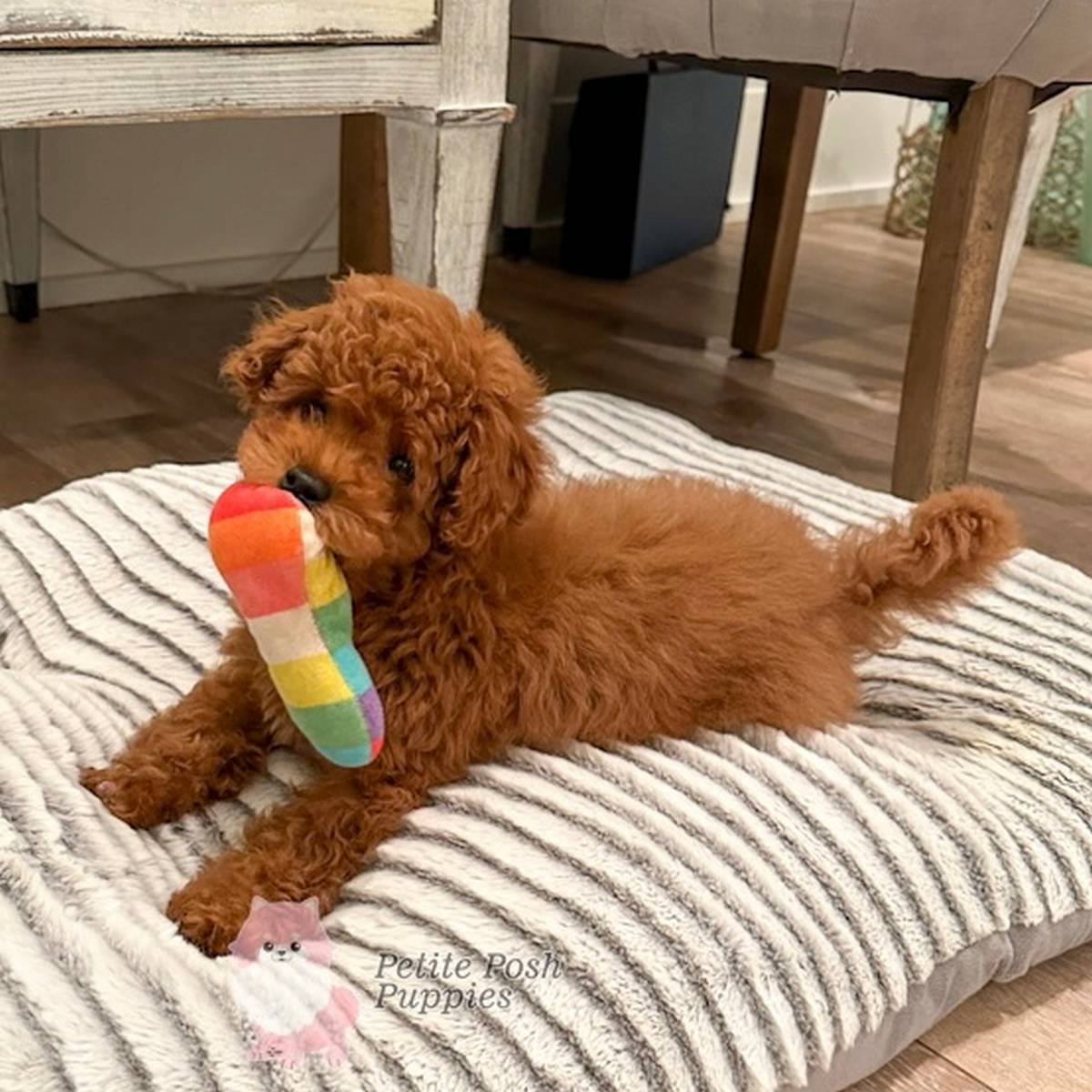 Bruno
Oh what a cute teddy bear face little Bruno has! With his beautiful red coat and sweet, playful demeanor he's going to be a gorgeous Goldendoodle daddy. He will be available to other programs as a stud beginning early 2024. Bruno is a CKC F1BB Toy Goldendoodle estimating to be about 9lbs when grown. He is living his best life with his sweet mommy, Danielle!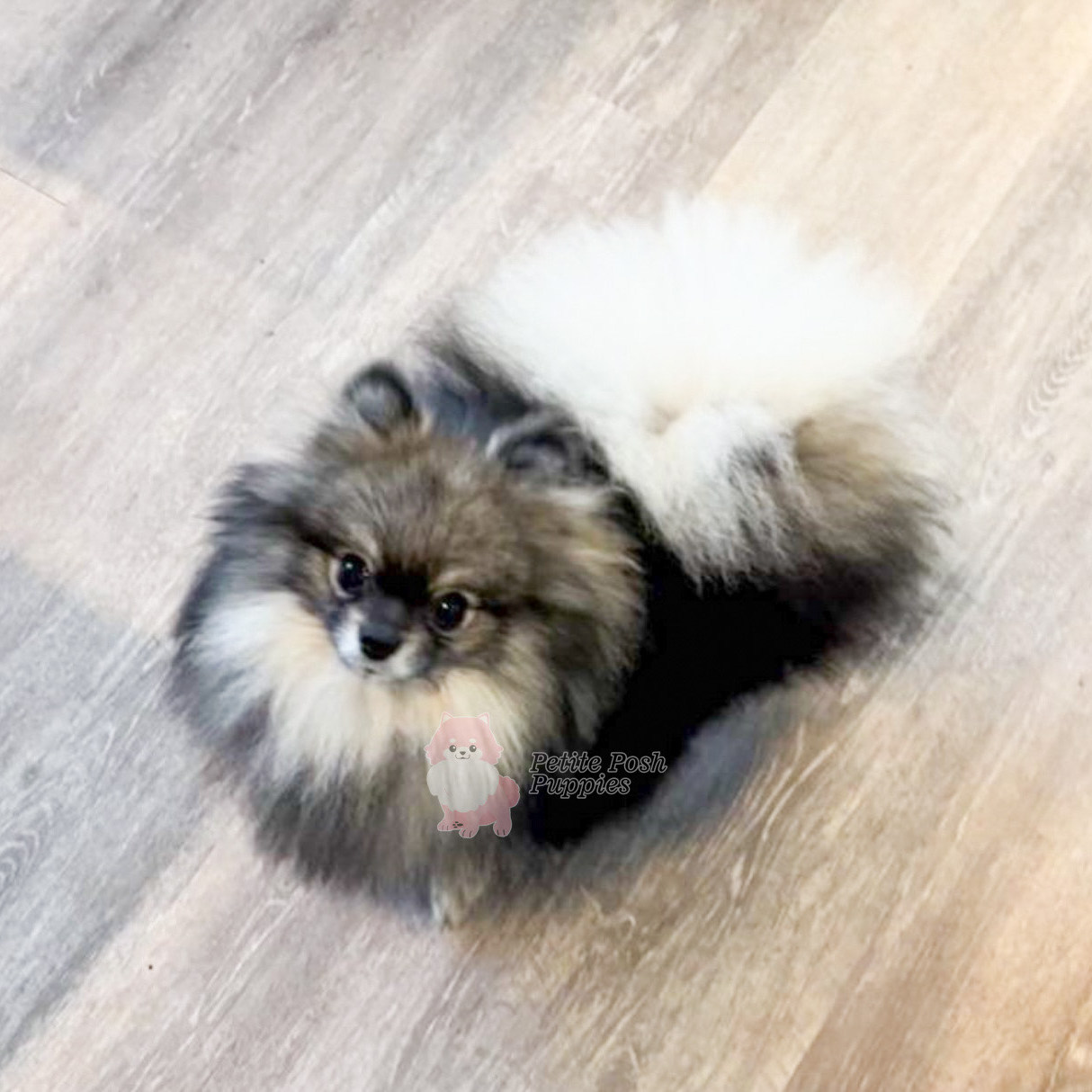 Chaz
Chaz is a real sweetheart. He is a proven stud and produces gorgeous wolf sable Pomeranian puppies. Chaz is a wolf sable 4.6lb Pomeranian.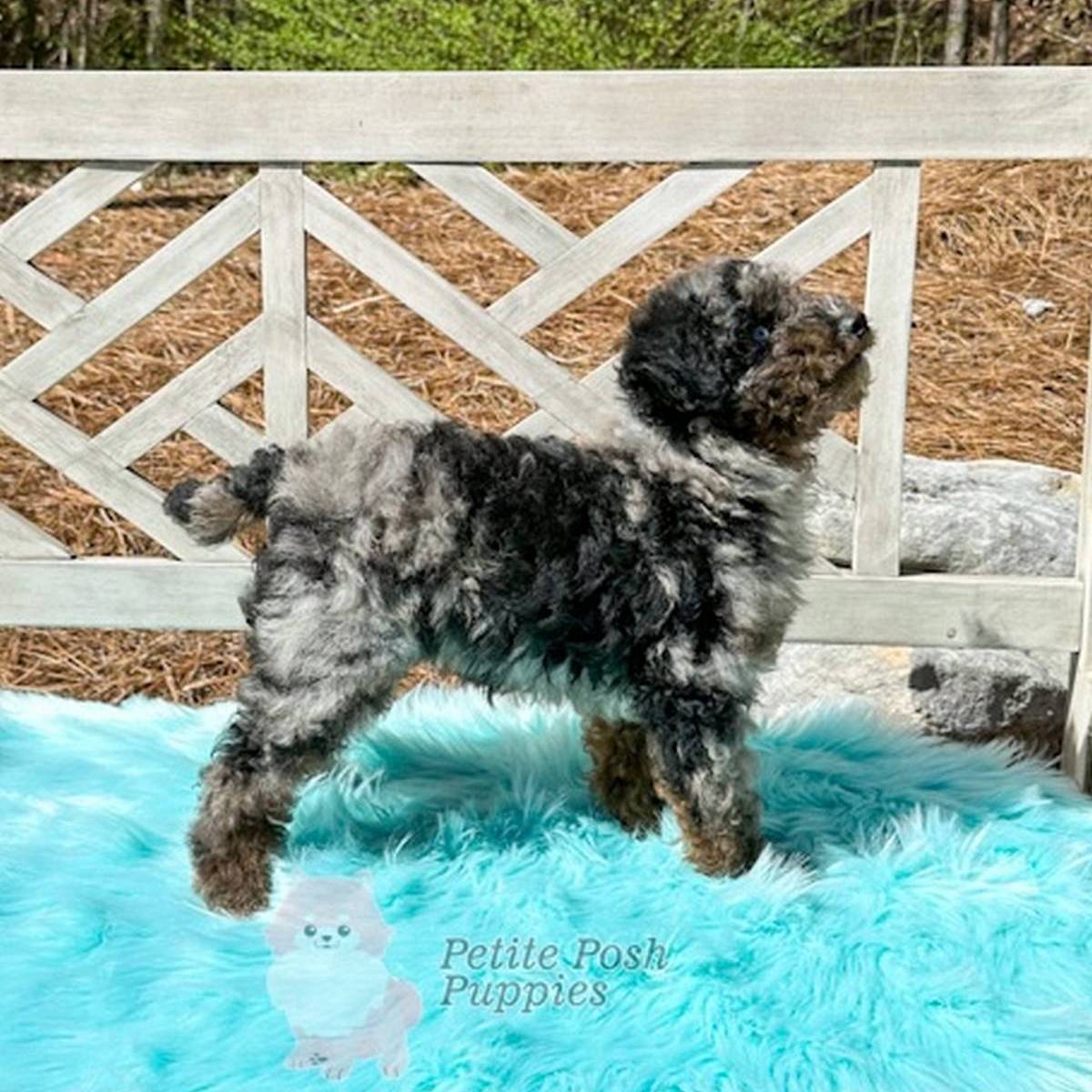 Bluey
Words cannot express how excited we are to have him as part of our program! He is an AKC/CKC Blue Merle Mini Poodle with creeping tan and a BLUE eye! He is genetically clear! He will be available to other programs as a stud beginning this fall. He is also the sweetest little boy! We expect Bluey to be about 15lb when grown.
All of our dogs have been genetically health tested. We make sure before breeding that our moms and dads will make healthy puppies for you and your family to love and enjoy for many years to come.