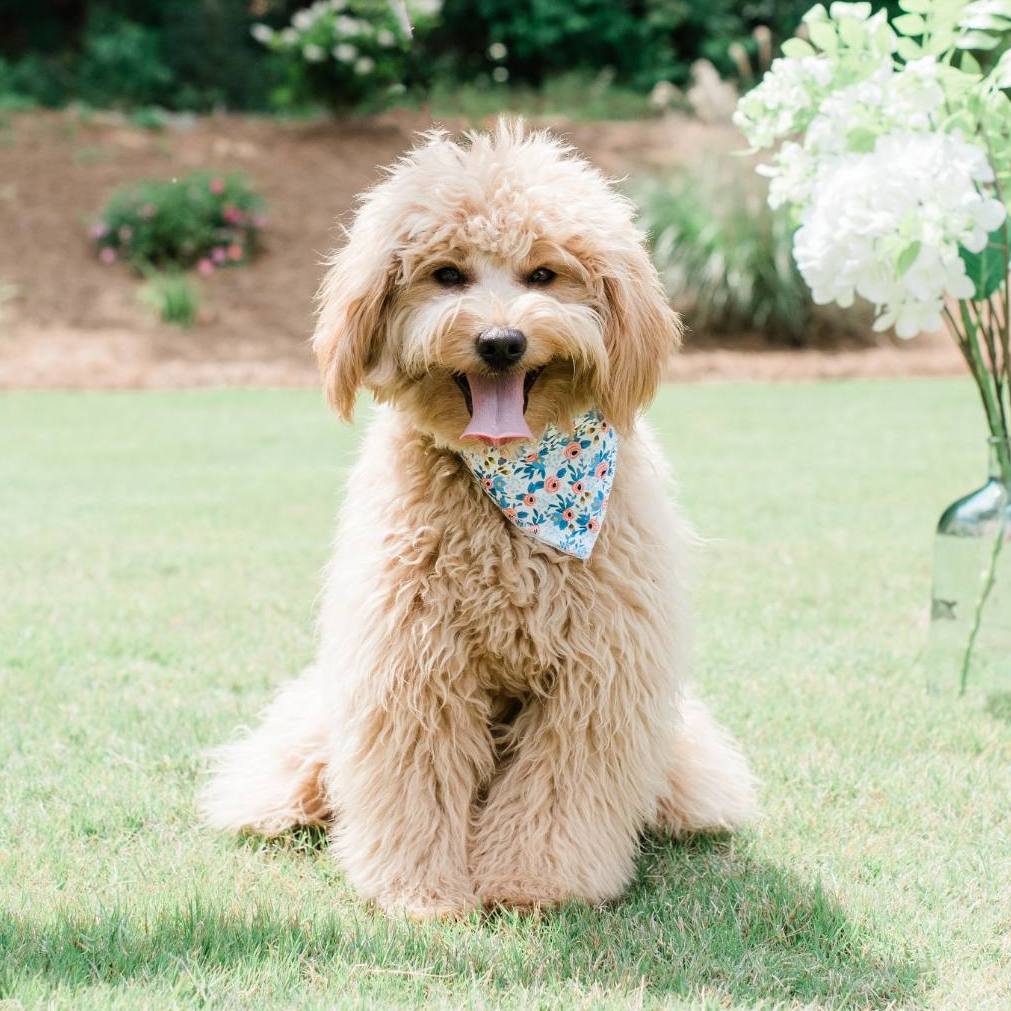 Skye
Skye is the sweetest! She just wants to be loved on and petted. She thinks she's a lap dog. She will hop in our lap, lay her head down and love every second of it. Skye is a 23lb F1 Goldendoodle.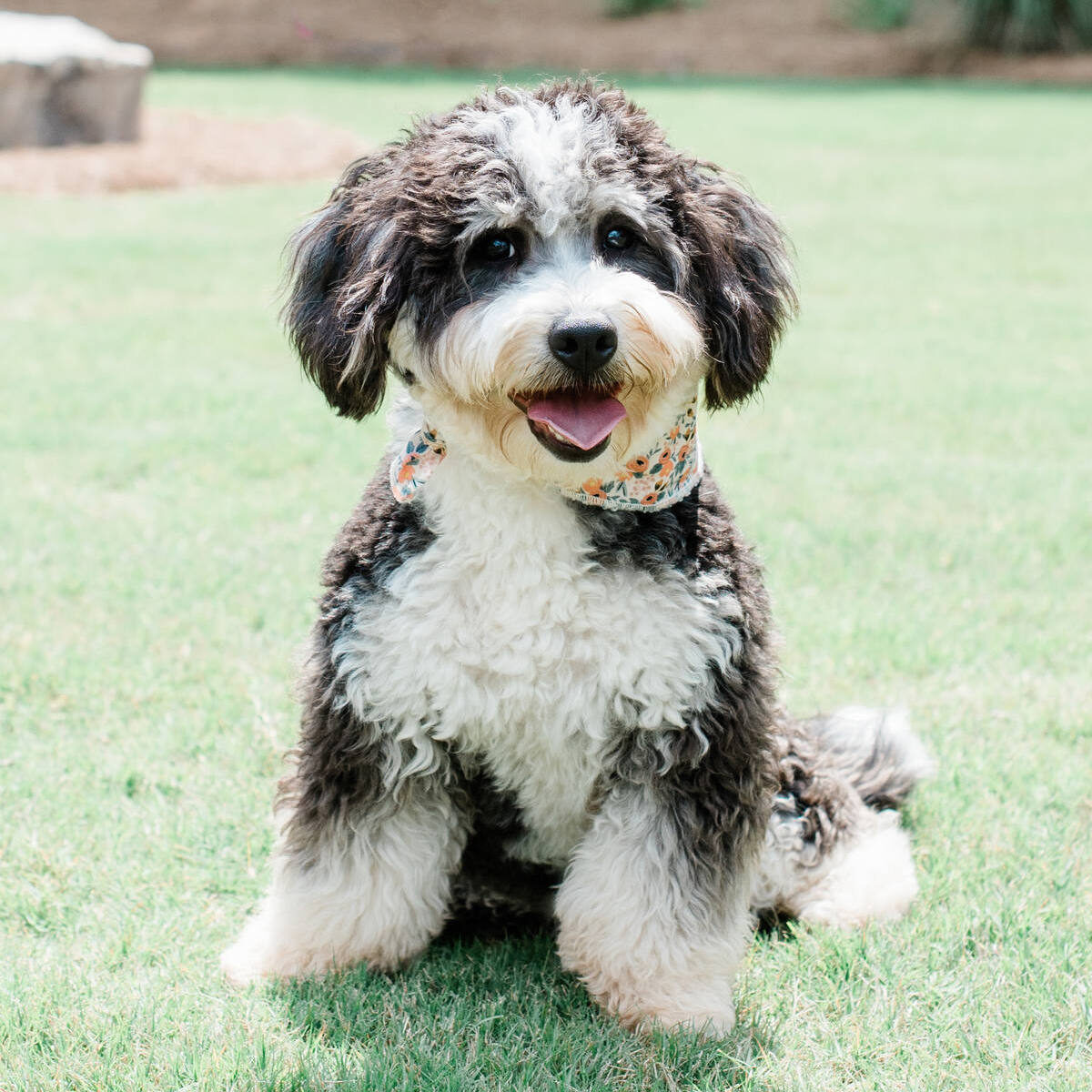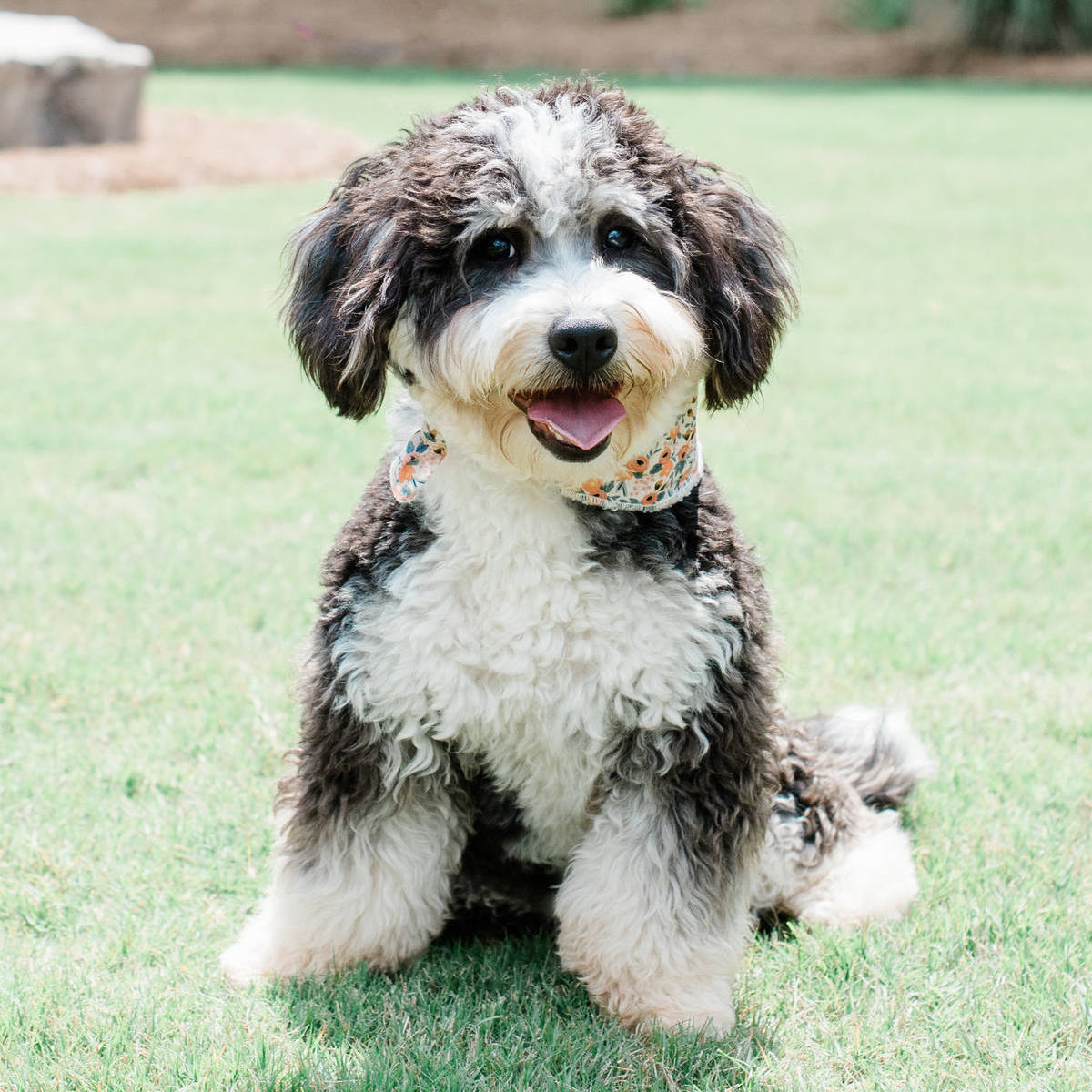 Gracie
Gracie is full of energy! She loves food! Her bowl is always the first one to be clean! She loves running around playing with our other doodles. She is such a fun little girl. Gracie is a 28lb F1 Bernedoodle.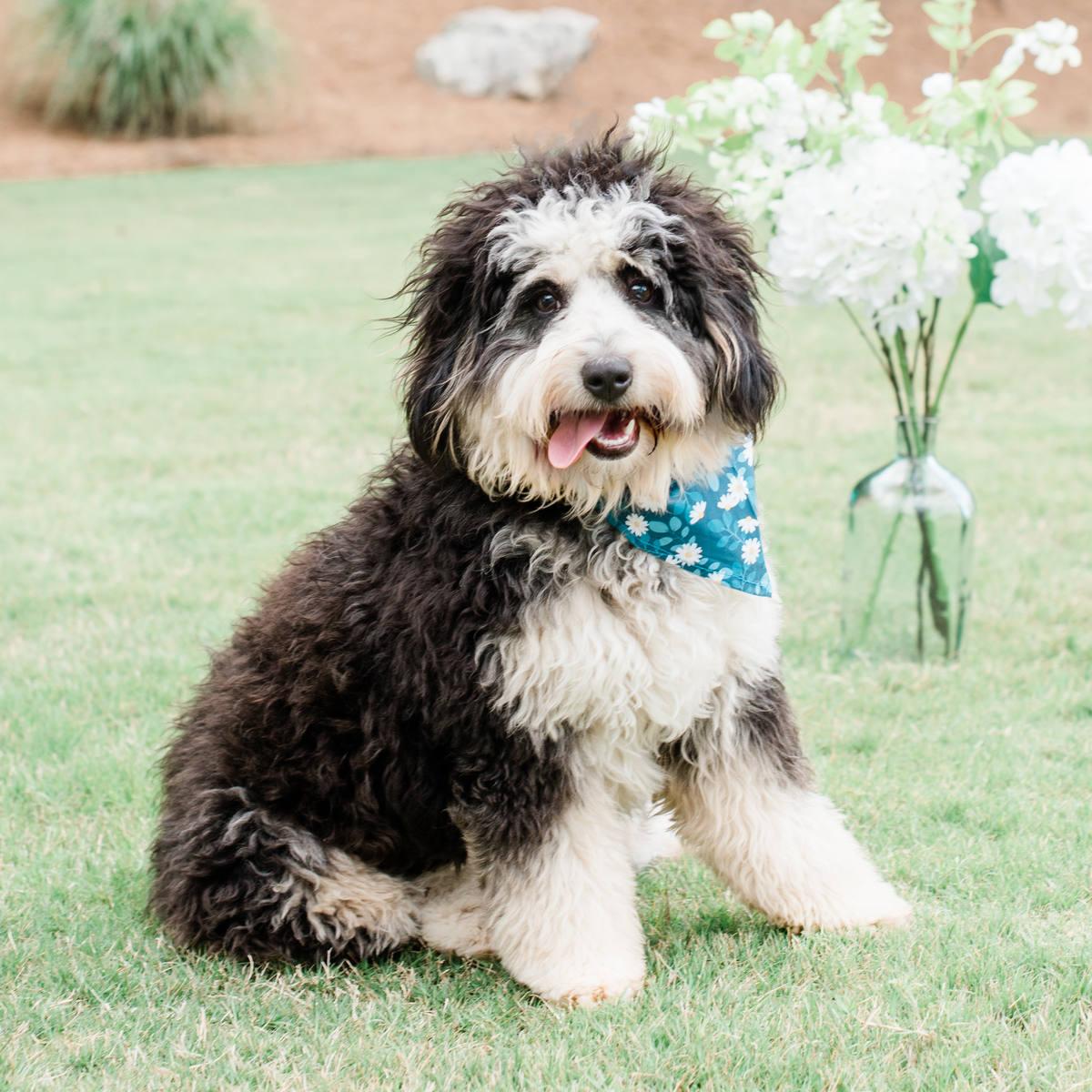 Bella
Bella is the gentle giant of our shed (all 30lbs of her) She is playful but sweet and gentle. She loves bones and any type of toy. You will find her right smack in front of the fan during the summer. Bella is a 30lb F1 Bernedoodle.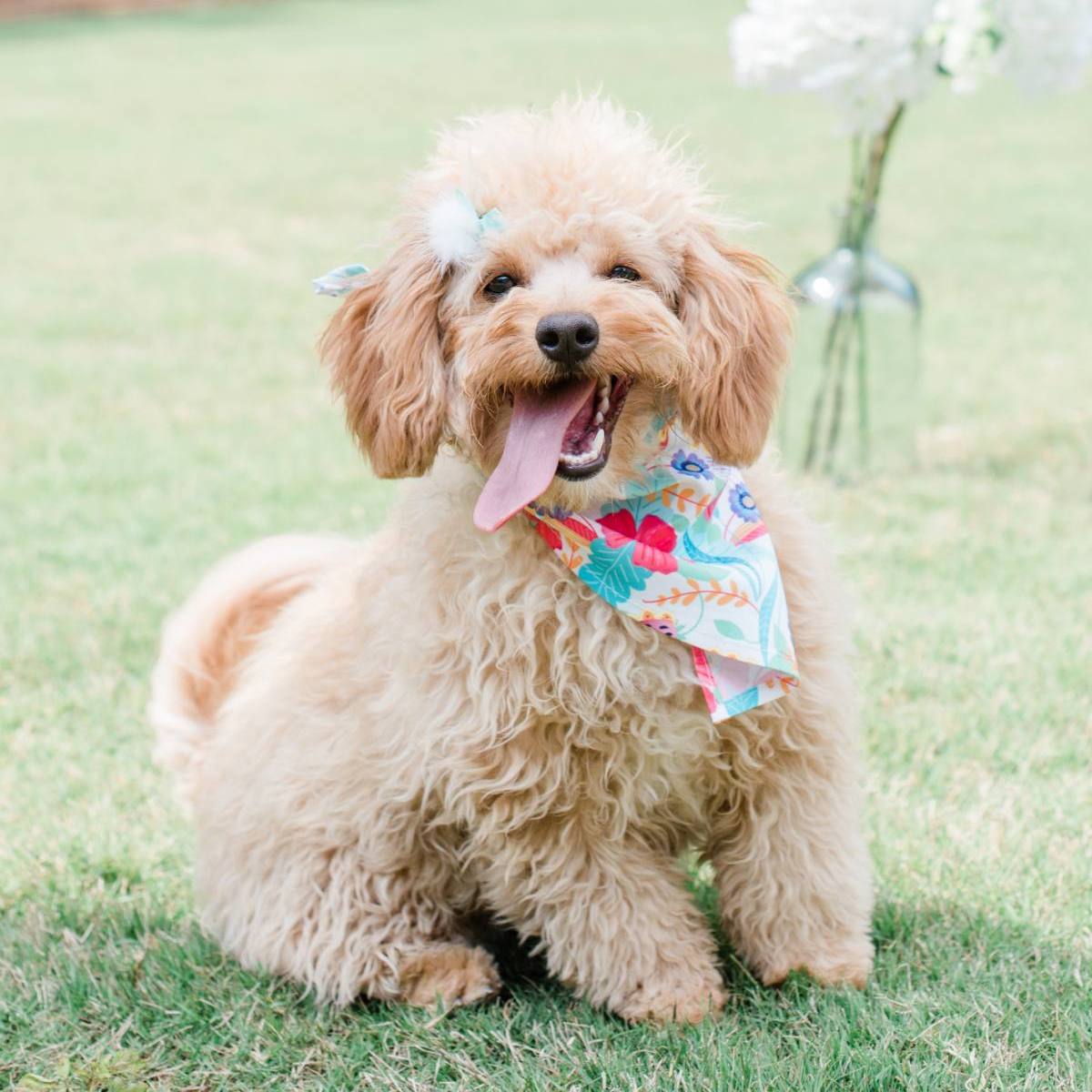 Lyla
Lyla is such a good mommy and has the cutest babies. She has that beautiful Golden Retriever look along with the hypoallergenic qualities found in a poodle. Lyla is a golden-colored F1B 13lb Goldendoodle.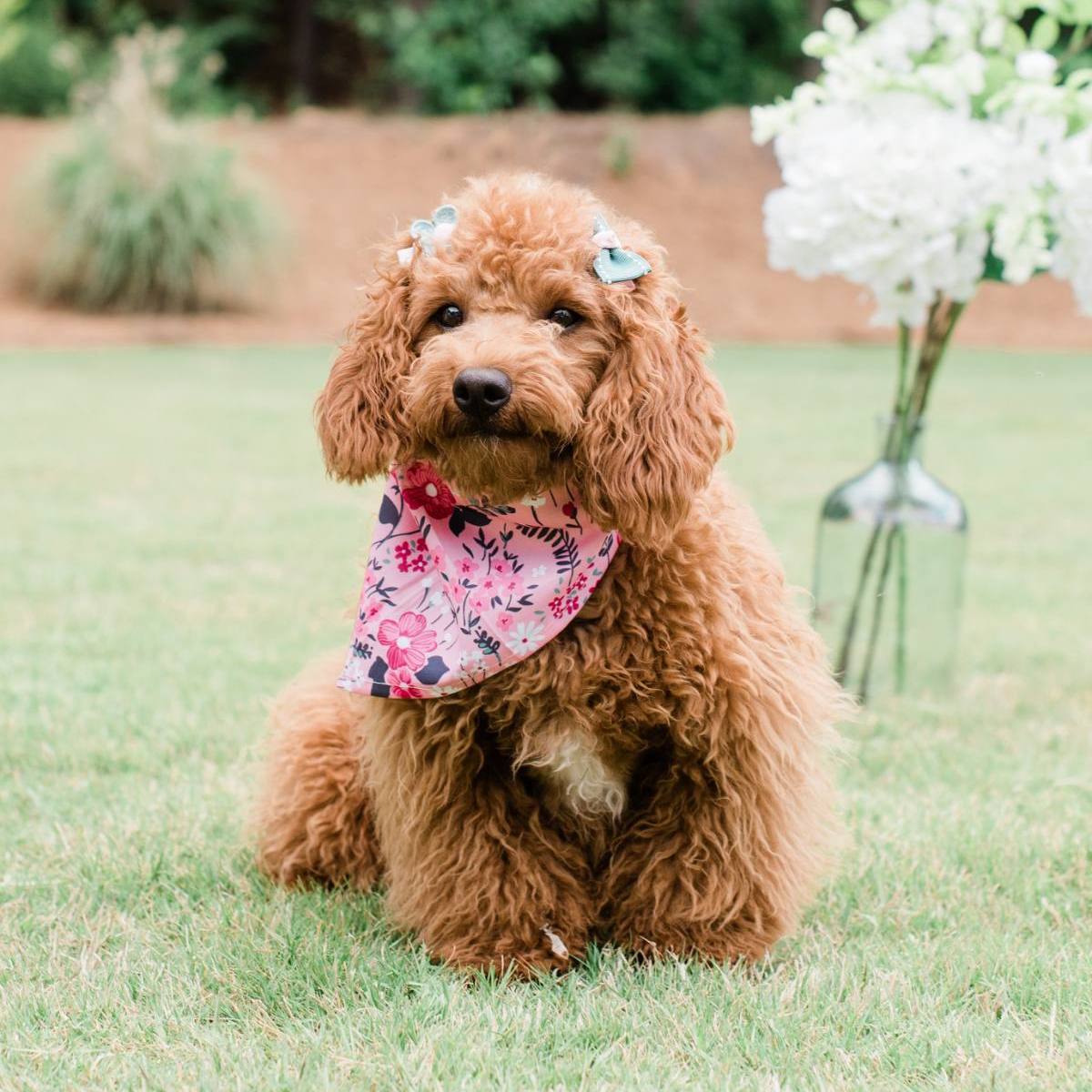 Layla
Layla has that beautiful teddy bear look that everyone loves. She has a sweet, playful personality. Layla is an apricot-colored F1B 13lb Goldendoodle.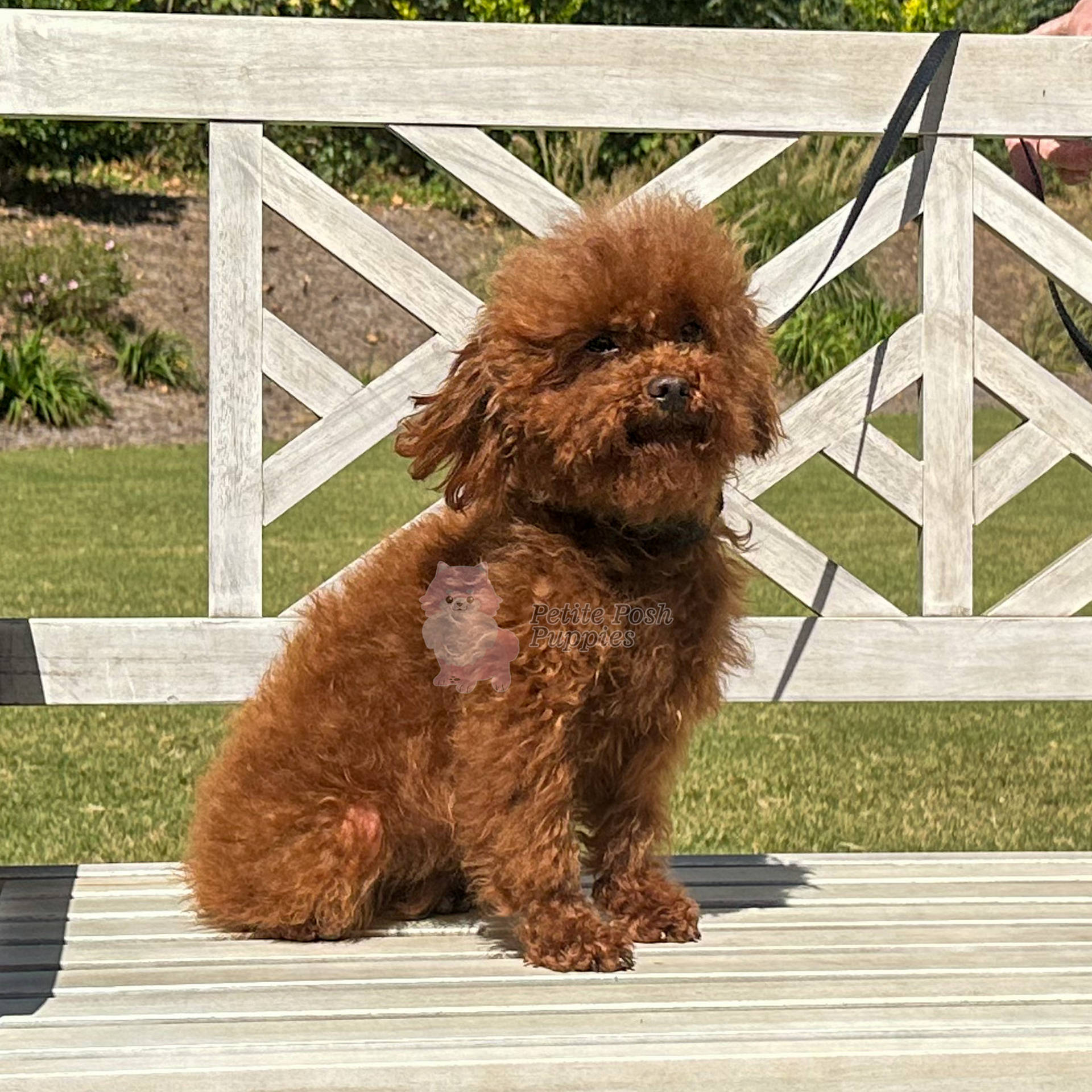 Dolly
Dolly is our little dancing bear. You can see her dancing on her back toes often. She's always so excited to see you. Dolly is a dainty red 5.5lb toy Poodle.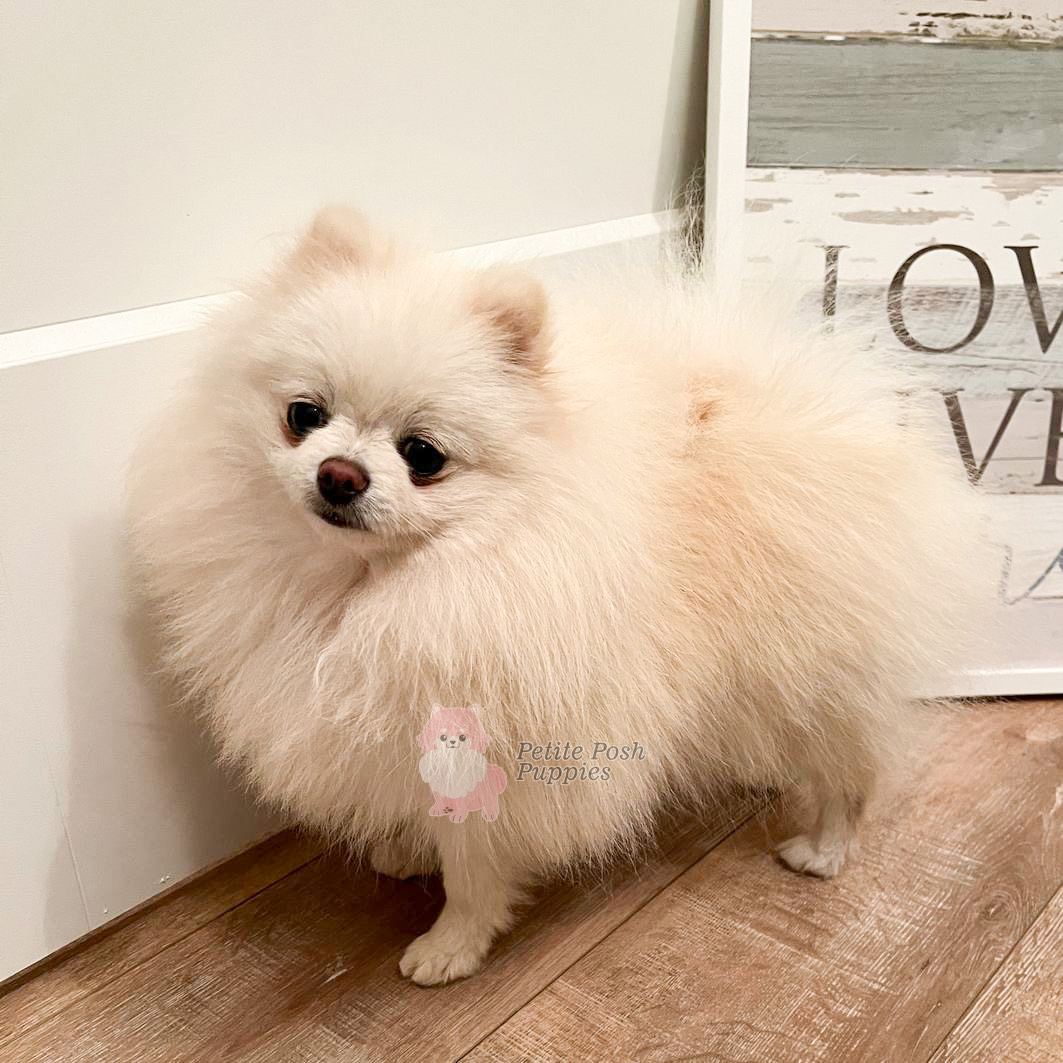 Minka
This tiny little sweetie leaps into your arms every morning. Then she lays in your arms like a little baby for her tummy rub…so cute! She is our most petite Pom mom and has a precious little face! She knows she's a beautiful little girl…inside and out!! Minka is a 4.3lb white Pomeranian.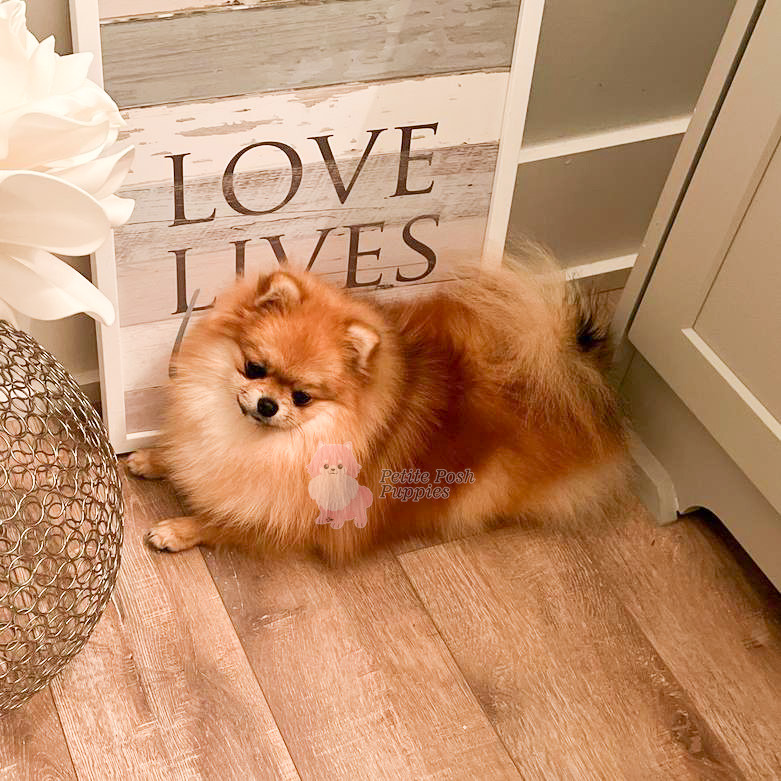 Nikki
What a baby doll face! Can't get any sweeter or cuter than this little princess! Her cute little demeanor creates love at first sight for everyone she meets! Nikki is a 5.4lb orange sable Pomeranian.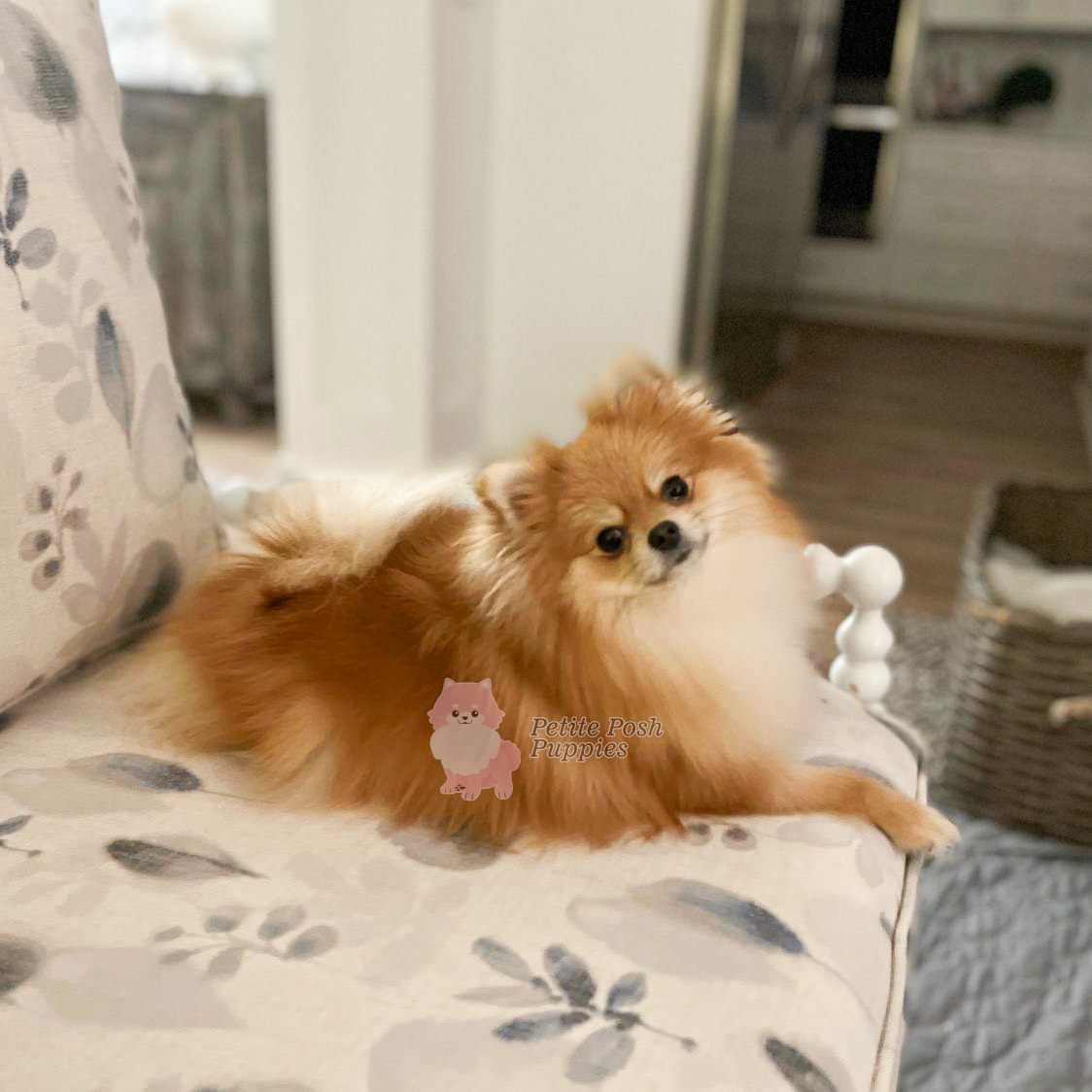 Nala
Nala is our pretty little orange sable girl. Nala loves children especially babies. The only problem is she thinks she's supposed to give them lots of kisses 🙂 She is our little sweetheart full of love! Nala is a 5.9lb orange sable Pomeranian.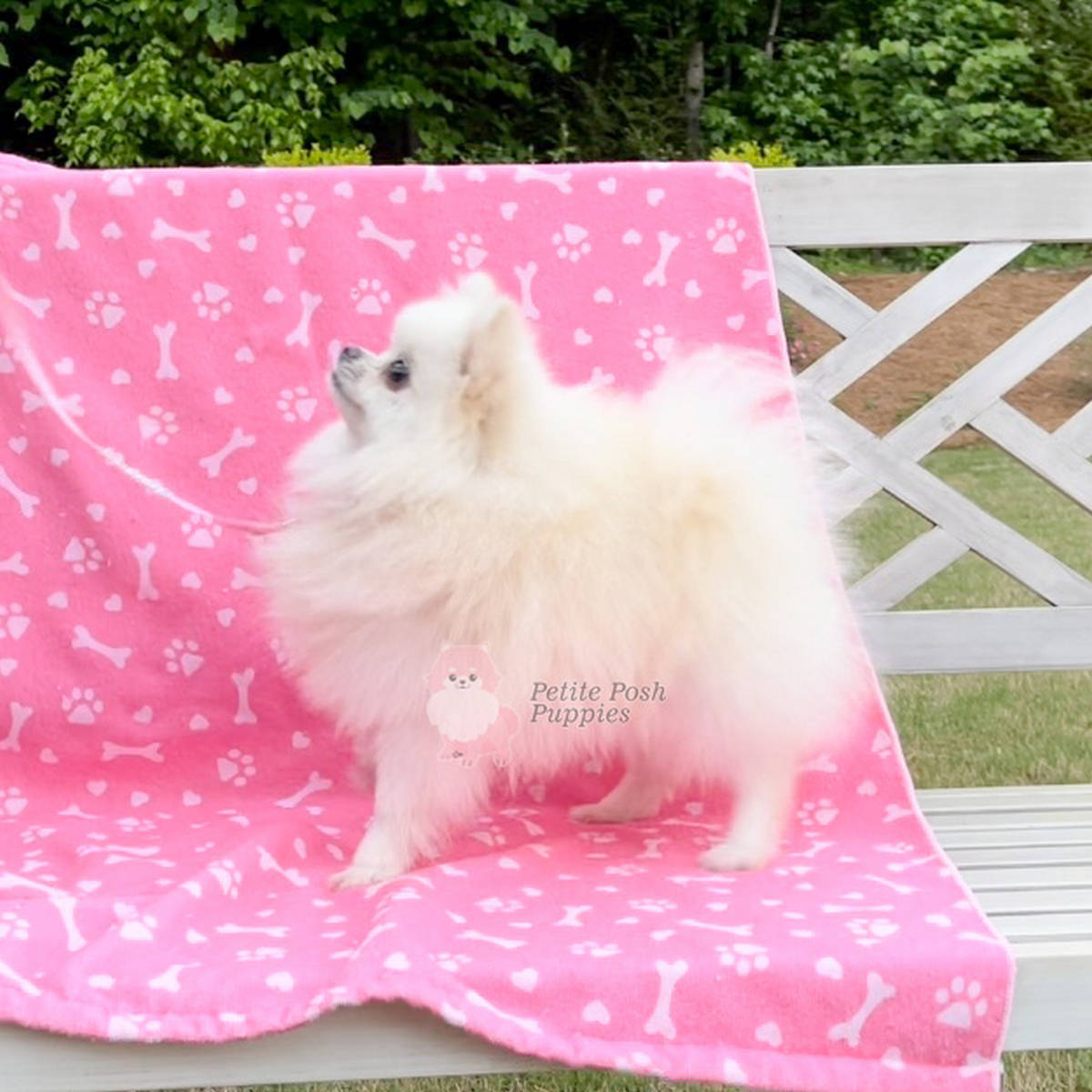 Chloe
Chloe is our little star. She's the face of Petite Posh Puppies. You will see her many times throughout our website. She is pristine quality. Chloe is a white 4.8lb Pomeranian.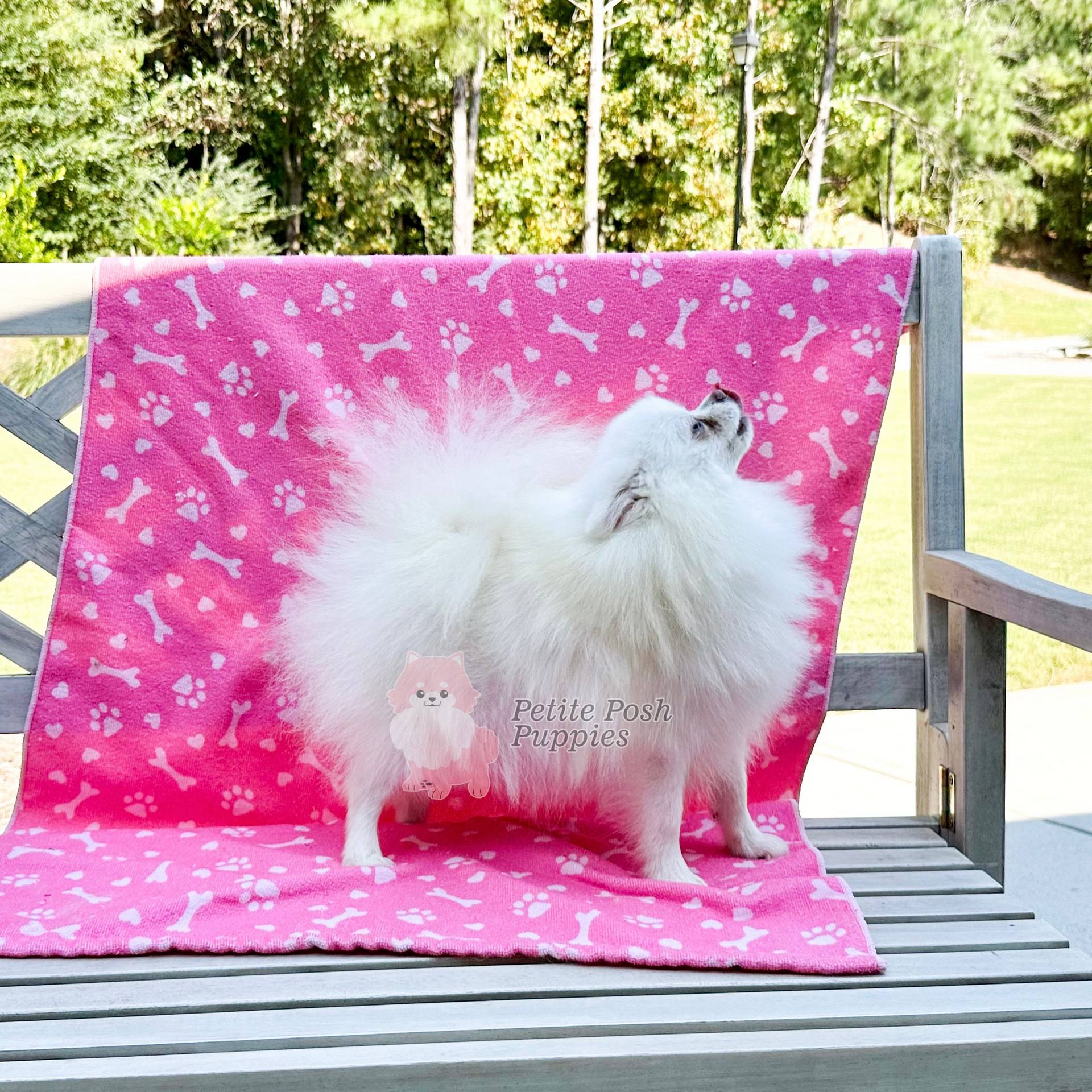 Haven
Haven is a white fluff ball and loves to be held or just sit in your lap. Haven is a white 6.8lb Pomeranian.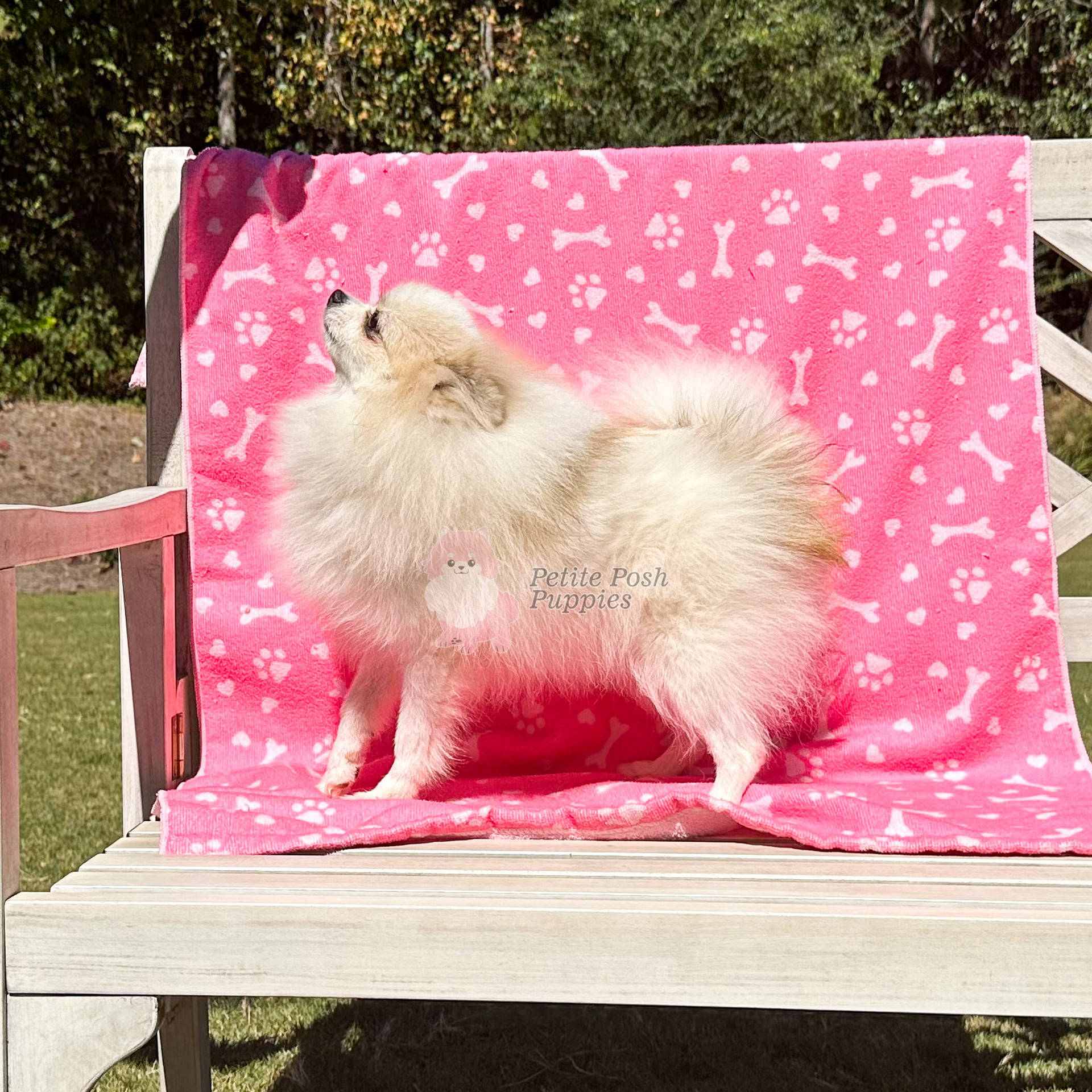 Chanel
"Chanel" fits this little belle of the ball perfectly. She prances across the floor and is first in my lap every morning. She's full of love. Chanel is a beautiful parti colored 5.9lb Pomeranian.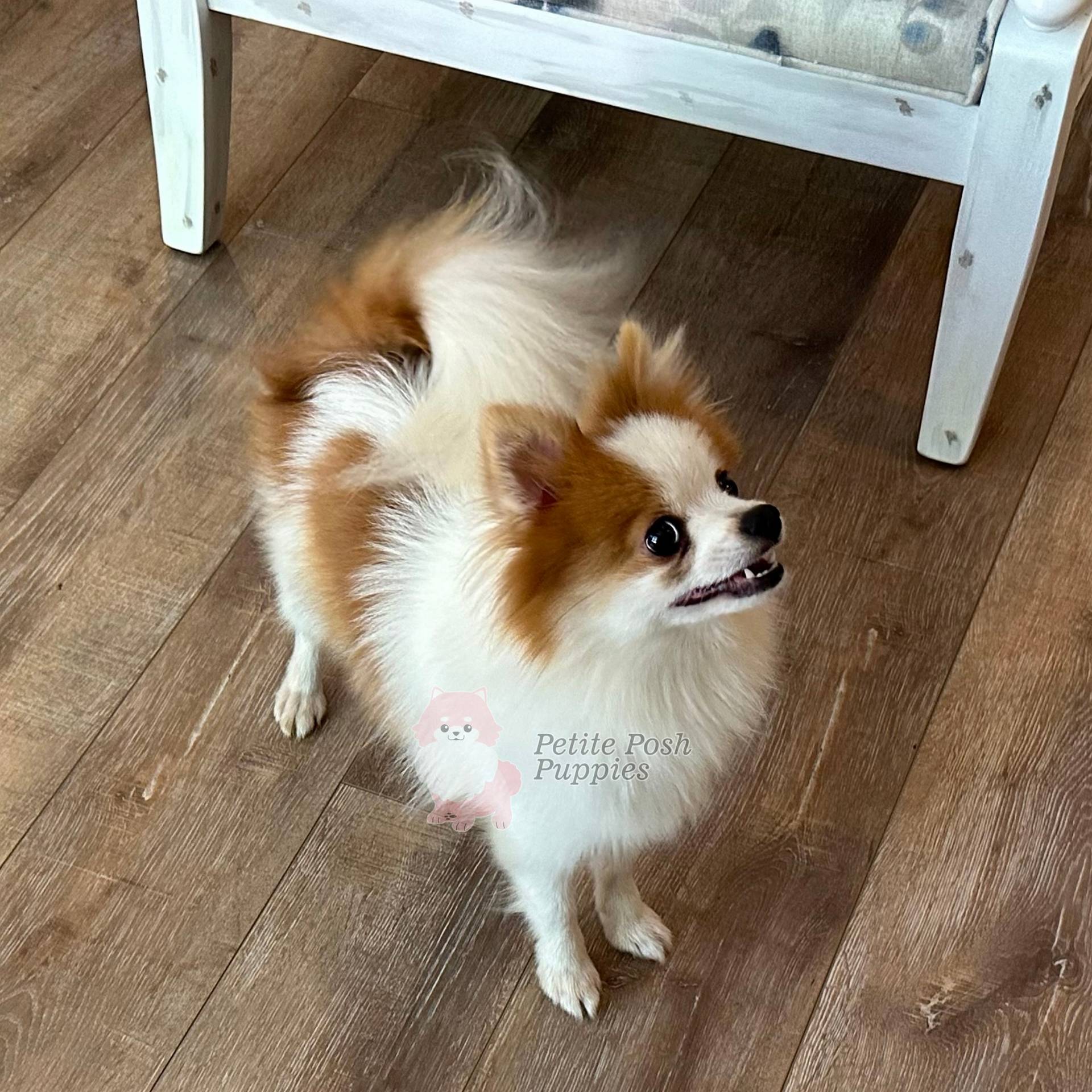 Ally
Ally has such pretty coloring. She loves to sit right beside you. Ally is a white and orange parti colored 6.9lb Pomeranian.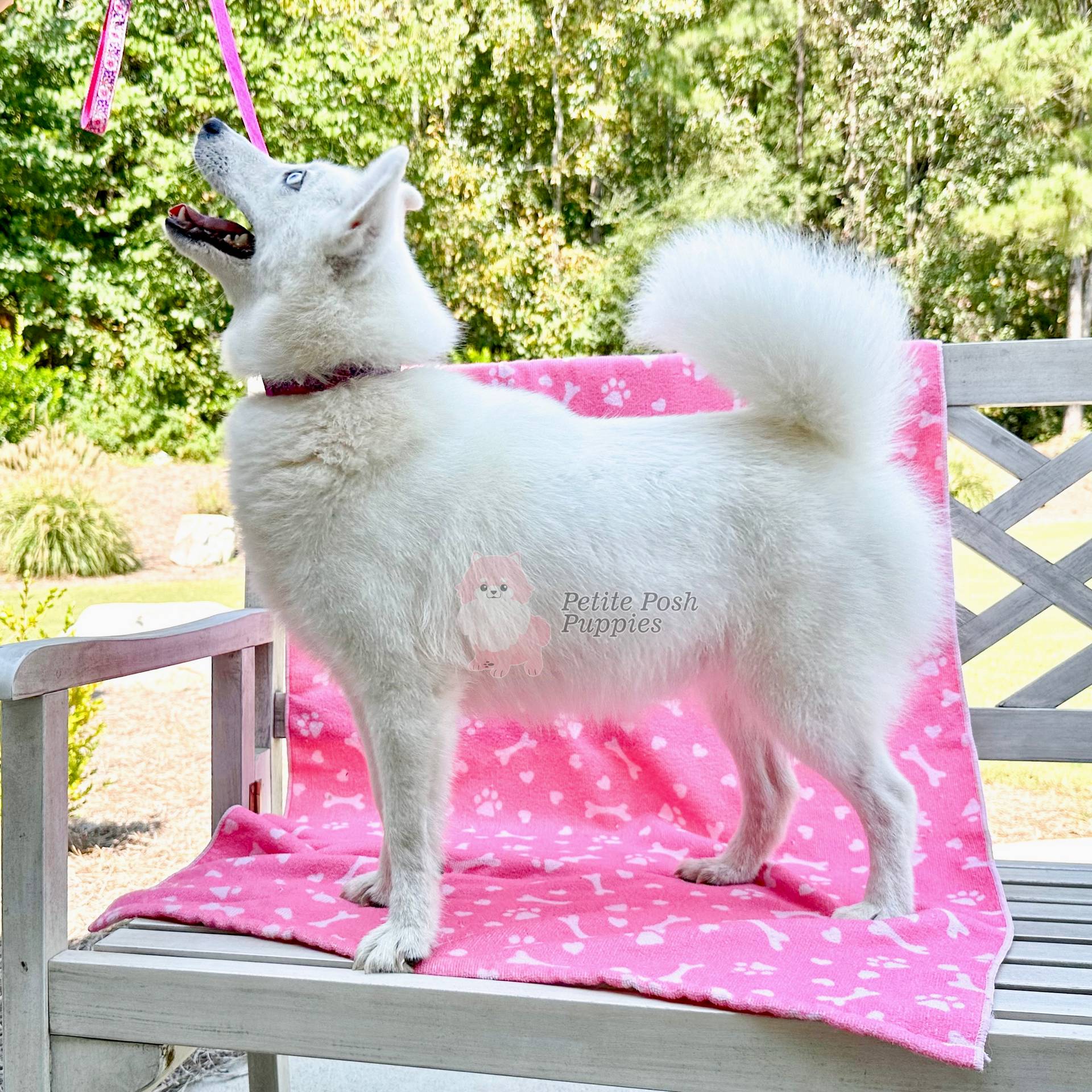 Ocean
Ocean is a beautiful white Pomsky with stunning crystal blue eyes. She is such a sweet girl and wants to follow you everywhere. Ocean is a white 18lb Pomsky.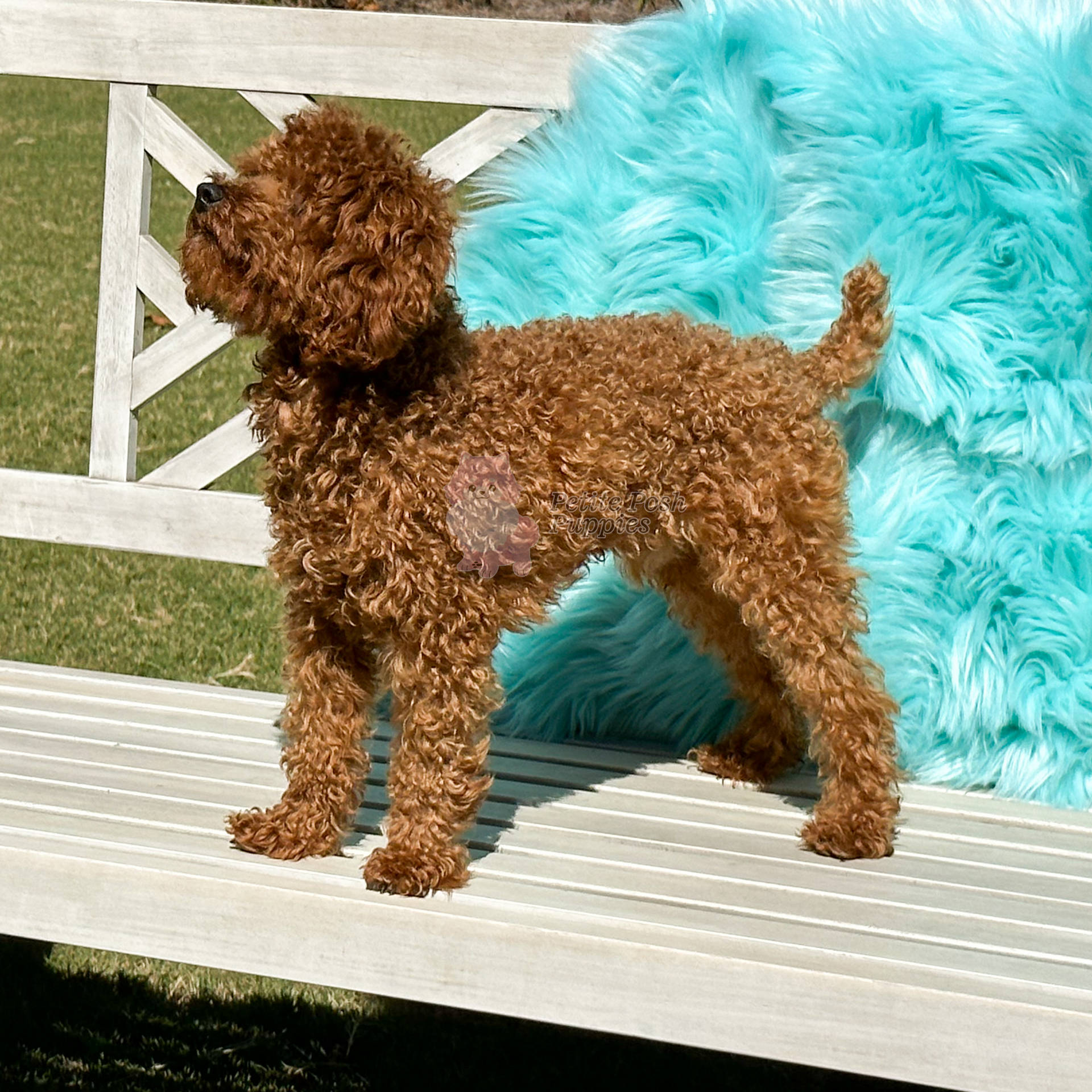 Beckett
Beckett is full of life and loves to make you laugh. He is such a pretty boy and perfect in so many ways. He has that highly sought after teddy bear look!! Beckett is a gorgeous red 7.5lb toy Poodle.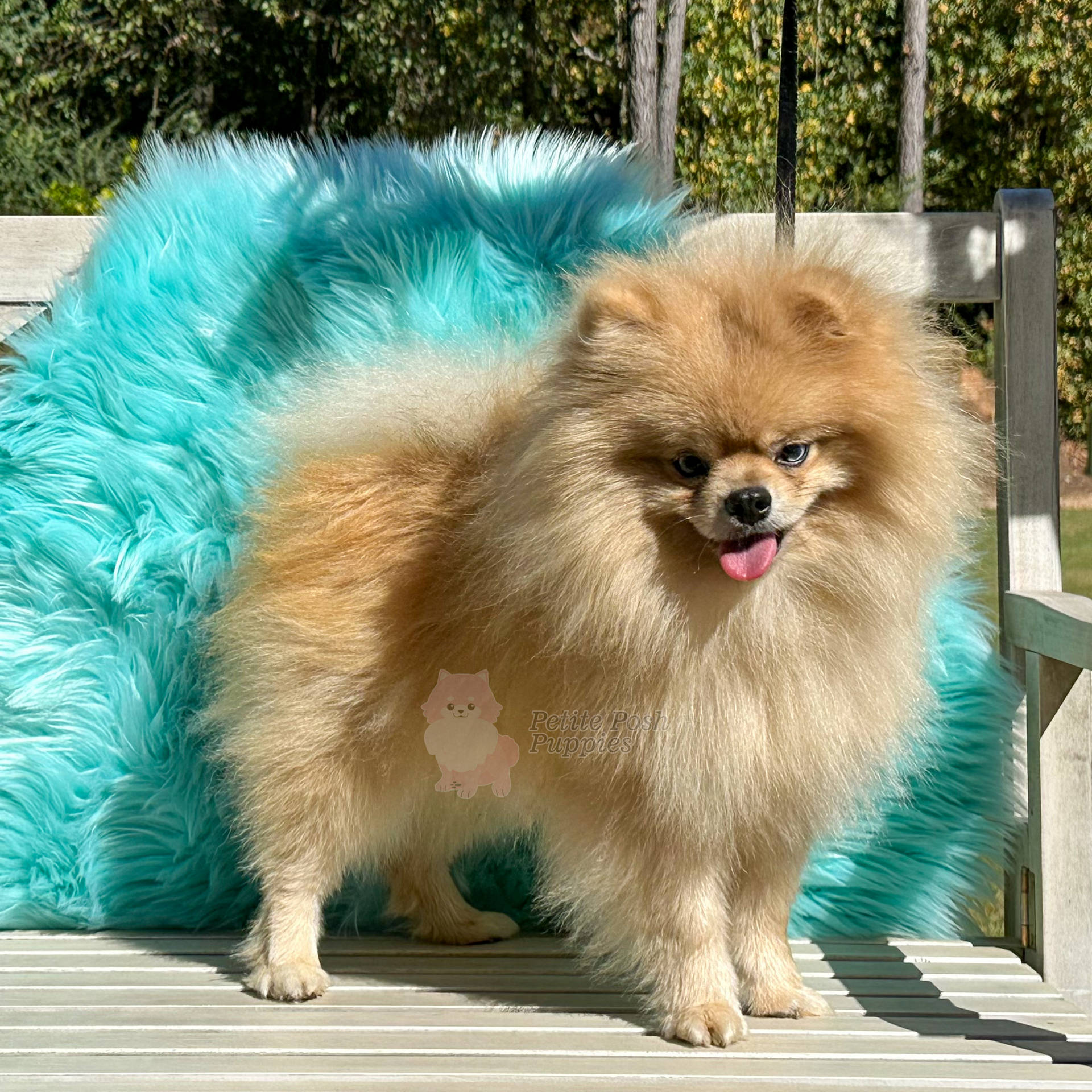 Rocky
What a stunning fellow Rocky is with his double coat of hair and gorgeous blue eyes. He is such a cuddle bear. Rocky is an orange sable 10.6lb Pomeranian.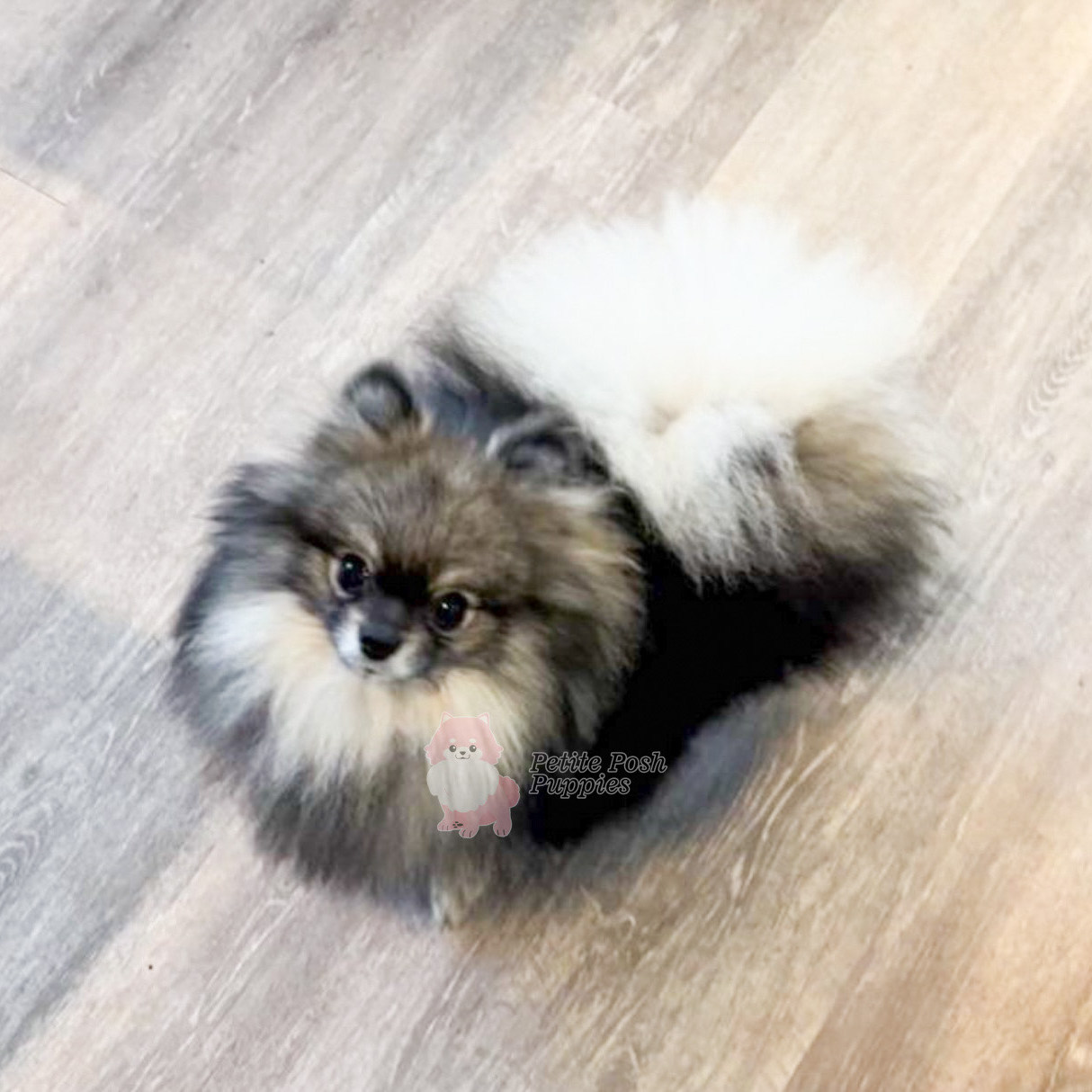 Chaz
Chaz is a real sweetheart. He is a proven stud and produces gorgeous wolf sable Pomeranian puppies. Chaz is a wolf sable 4.6lb Pomeranian.
All of our dogs have been genetically health tested. We make sure before breeding that our moms and dads will make healthy puppies for you and your family to love and enjoy for many years to come.