Chai – Red – Female – Cavapoo – (SOLD to Kelli- Lookout Mountain, TN)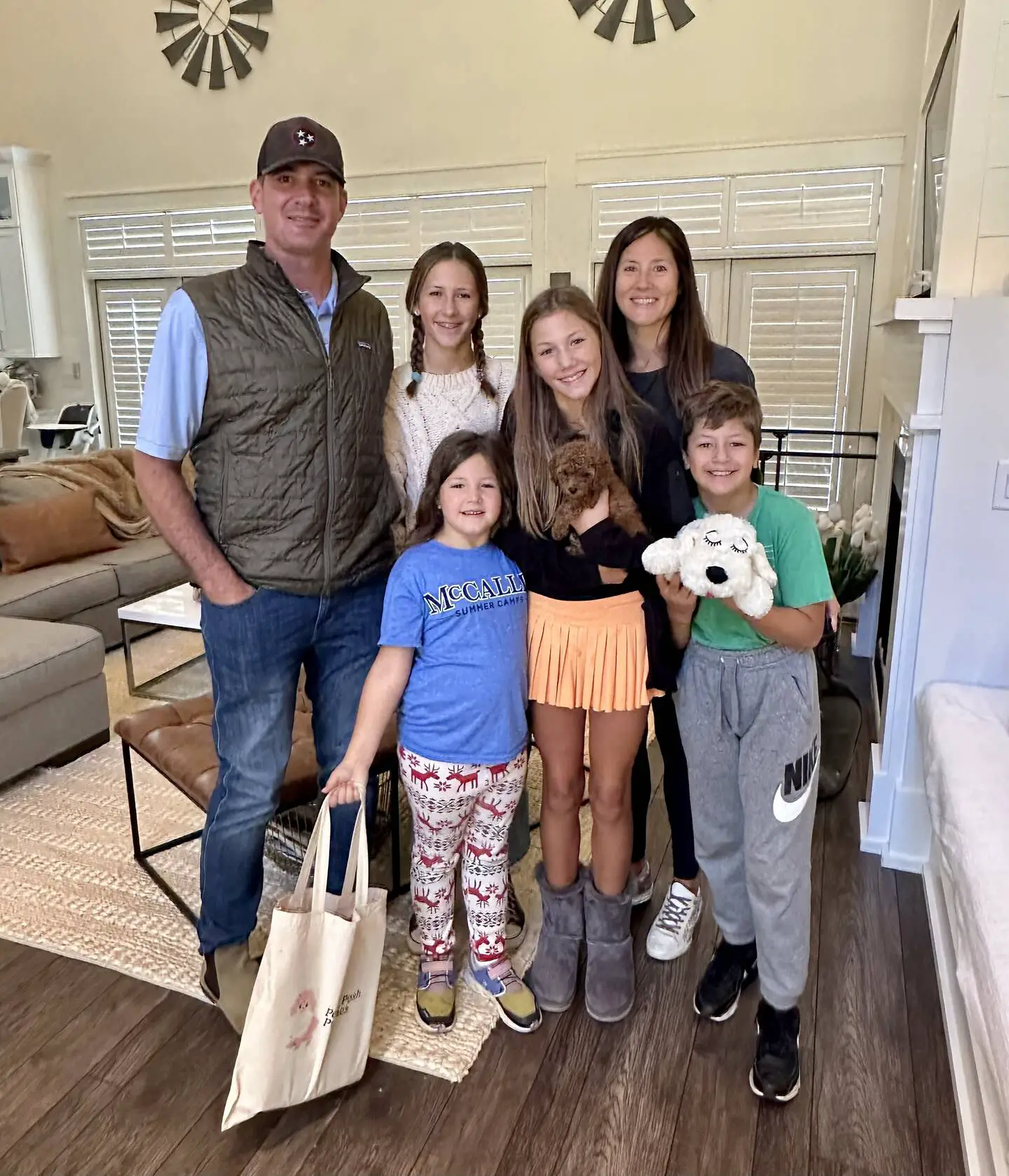 Name: Chai
Type: Cavapoo
Gender: Female
Mom: Scarlett
Dad: Beckett
DOB: 9/19/23
Color: Red
Size: Approximately 7-12lb when grown
Price: (SOLD to Kelli-
Lookout Mountain, TN)
Go home day approximately 11/14/23!
If you'd like to schedule a FaceTime or Google Meet video call, let us know!  Click here to contact us.  We look forward to meeting you!

The price of a hand-raised Petite Posh Puppy includes:
Genetically health tested parents
CKC or AKC registration papers
14 days of Early Neurological Stimulation and Early Scent Introduction beginning on day 3
Beginning potty training starting at 3-4weeks old
Raised on Puppy Culture Protocols
Weekly pictures and videos
Microchip
Thorough deworming and fecal exam
Age appropriate puppy vaccinations and health examination by our licensed veterinarian
2 year genetic health guarantee
A custom Petite Posh Puppies go-home bag including:
Small bag of TLC Puppy food
TLC dog biscuits
Roll of waste bags with dispenser
Food scooper
A blanket with mom+littermates scent
A Snuggle Puppy (our puppies use this from the beginning of our crate training process)
Puppy packet with your puppies health information and vaccination records
LIFETIME BREEDER SUPPORT
A 6% sales tax is required for Georgia residents. A 3% convenience fee will be added to all credit/debit card transactions.  A 5% fee will be added to any amount that is financed.
We cannot guarantee size. Our "Currently charting to be weights" are only estimates done using a puppy weight calculator.

Disclaimer* If there are any genetic defects your puppy may have we will cover the cost up to the price of the puppy. Our puppies are adopted as pets with NO BREEDING RIGHTS. However, we have great relationships with fellow breeders and are happy to sell breeding rights to responsible breeding programs.