Male Sable Pomeranian – AKC & CKC – Rocky ($1950)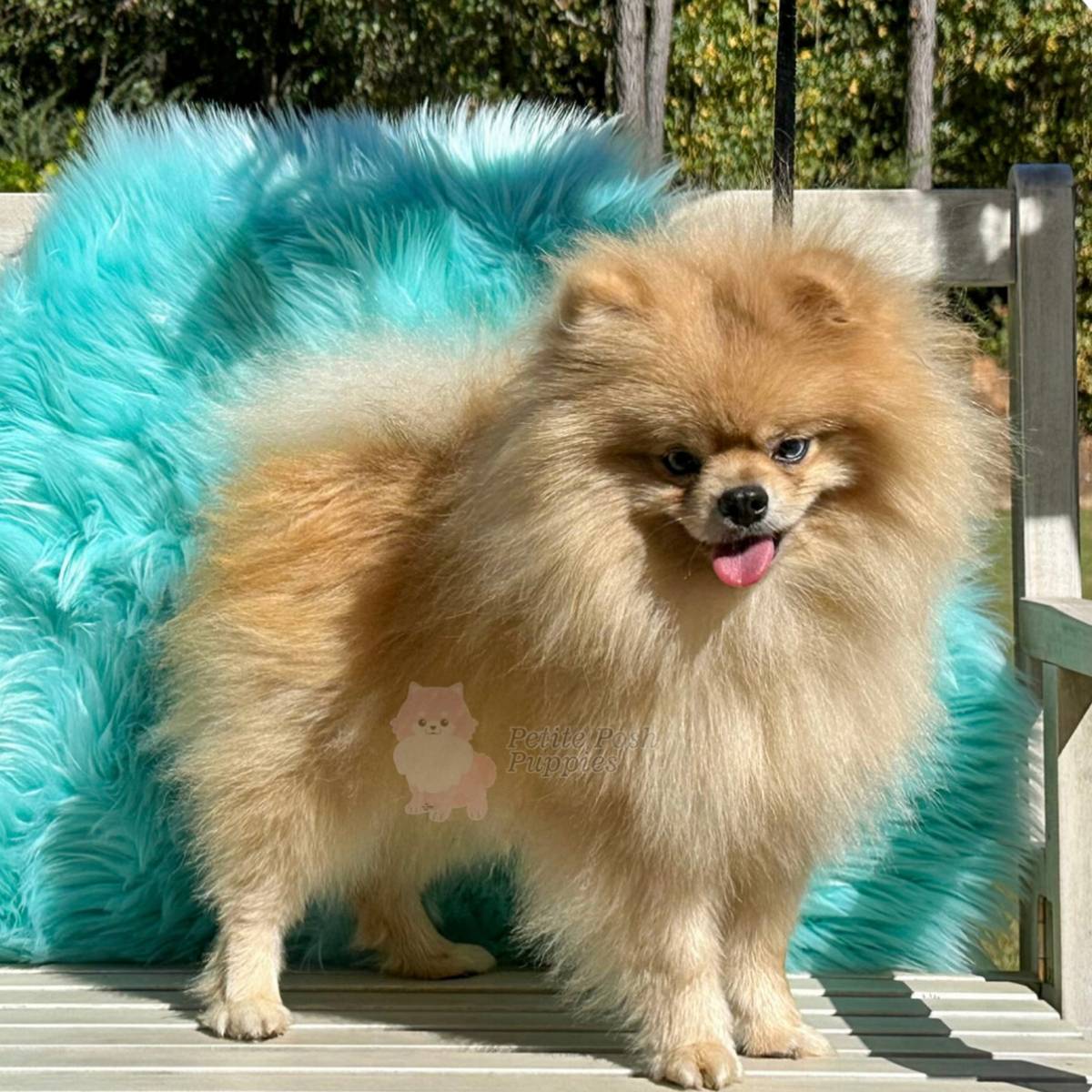 Name: Rocky
Type: Pomeranian
Registration: AKC and CKC
Gender: Male
DOB: 10/19/20
Color: Sable
Weight: 10.6lb
Price: $1950 includes breeding rights. Perfect Stud!
Rocky is a proven stud! He would make a perfect stud for Pomskies or larger Pomeranians. We love him, but he is too large to breed with our Pomeranians. We did breed him with our Pomsky and they had beautiful pups! 3 out of 4 of them had crystal blue eyes just like Rocky!  We have another stud that can be used for our Pomeranians and Pomsky so it just makes sense to find Rocky a new breeding program. Call or text for more info! 404-433-0125
If you'd like to schedule a FaceTime or Google Meet video call, let us know!  Click here to contact us.  We look forward to meeting you!
The following is included with your Petite Posh Puppy.
1-Year Health Guarantee
Up to date on Vaccines
Checked by our Veterinarian
Microchip
Dewormed at 3, 6, and 8 weeks
Take-Home Puppy Pack (Puppy food, toy, blanket with mother's scent, and a tube of Nutri-Cal)
Lifetime Support
A 6% sales tax is required for Georgia residents. A 3% convenience fee will be added to all credit/debit card transactions.  A 5% fee will be added to any amount that is financed through Lending USA.
We cannot guarantee size. Our "Currently charting to be weights" are only estimates done using a puppy weight calculator.

Disclaimer* If there are any genetic defects your puppy may have we will cover the cost up to the price of the puppy. Our puppies are adopted as pets with NO BREEDING RIGHTS. However, we have great relationships with fellow breeders and are happy to sell breeding rights to responsible breeding programs.